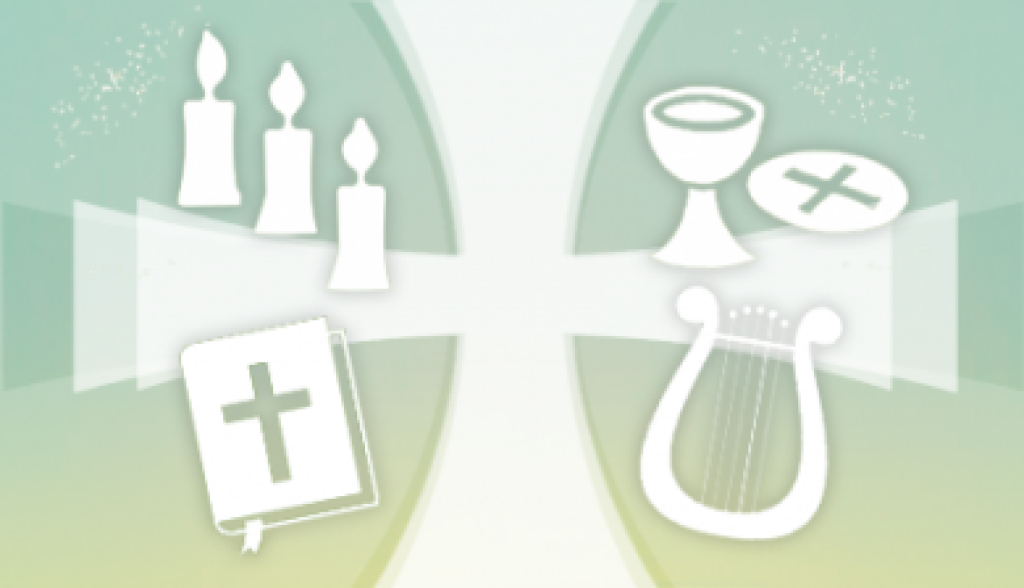 Altar Servers
Altar Servers assist the presider at the celebration of the Eucharist and other liturgical functions. Fourth grade children, or older, are invited to participate in this ministry. Periodic training is provided.
"Echoes of Faith" (Contemporary Youth Music)
Young parishioners, who wish to enhance the celebration of the liturgy through contemporary spiritual music through the gift of their voices or using their instrumental talents, meet regularly and rehearse to participate in the special youth masses for the parish.
Cantors
Parishioners who volunteer their singing talent to lead the congregation in song at weekend masses, at weddings, funerals and any time music is used to enhance our prayer.
Choir - Children
The "Choristers" is comprised of children from fourth through ninth grades who serve the parish community by sharing their love for singing. They practice weekly, lead the singing monthly, and also sing at other special liturgical celebrations.
Choir - Adult
Men and women of our parish who enjoy singing and giving praise to God through song make up this important ministry. Those of high school age and older provide our parishioners with a wide variety of music and community prayers.
Greeters
The ministry of greeting involves not only welcoming our parishioners and guests to the celebration of Eucharist on Saturday, Sunday and Holidays but also reaching out to new residents of Lincoln Park and inviting them to come and join. Men and women who volunteer for this ministry participate in a number of ways - by calling new residents and inviting them to come with them to church or by mailing a welcoming packet to new residents.
Lectors
Lectors are those church members who proclaim the Word of God at liturgical celebrations. Preliminary training, ongoing reflection, and enhancement of skills are provided to all lectors. Lectors follow a rotating schedule for weekend masses, holy days and liturgical celebrations.
Ministers of Holy Communion
These ministers are members of the parish who assist in the distribution of the Eucharist. This ministry also includes bringing the Eucharist to homebound members of the congregation and residents of the local nursing facility each Sunday as well as bringing communion to Chilton Hospital on Thursdays. Preparatory training is required prior to commissioning. Reflection and enrichment opportunities are ongoing.
Ushers
The men and women of our parish who act as ministers of hospitality are responsible for seating members of the congregation at Mass and facilitating the collection of gifts offered by the community.