OUR SATURDAY @ 5:30PM MASS CAN BE VIEWED WEEKLY VIA LIVESTREAM
BY VISITING OUR YOUTUBE: PARISH LIVESTREAM HERE
e are a Roman Catholic community of believers in Jesus Christ in Lincoln Park and surrounding areas, located in the Diocese of Paterson, New Jersey. Our Bishop is Bishop Kevin J. Sweeney. Please feel free to visit the pages of our Parish site, learn about who we are as a community of faith and the services our parish provides. If you are thinking about moving to the Lincoln Park area, we cordially invite you to make St. Joseph's your parish.
January 29, 2023 - 4th Sunday in Ordinary Time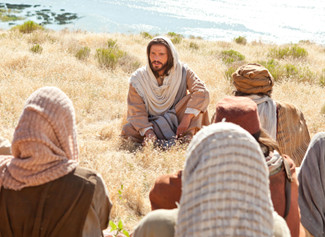 AUTHENTIC CHRISTIANITY

The Gospel passages chosen for the next few Sundays comprise the substance of what we traditionally know as "the Sermon on the Mount." These words of Jesus as recounted by Matthew make up the heart of the Gospel, the substance of the "Good News." The evangelist spends of lot of time - one hundred and eleven verses - making sure that this message would be remembered down through the ages. The Sermon on the Mount represents the New Sinai, the new Covenant, the NEW Commandment. It is the summary of all that it means to be Christian and all that it means to be fully human.
This call comes again and again. To answer it means a newness of life, as it did for those first disciples. It requires severing old ways of thinking and acting. It means putting aside our self-focused values and taking on a new way of seeing ourselves and our world.