OUR SATURDAY @ 5:30PM MASS CAN BE VIEWED WEEKLY VIA LIVESTREAM
BY VISITING OUR YOUTUBE: PARISH LIVESTREAM HERE
e are a Roman Catholic community of believers in Jesus Christ in Lincoln Park and surrounding areas, located in the Diocese of Paterson, New Jersey. Our Bishop is Bishop Kevin J. Sweeney. Please feel free to visit the pages of our Parish site, learn about who we are as a community of faith and the services our parish provides. If you are thinking about moving to the Lincoln Park area, we cordially invite you to make St. Joseph's your parish.
MARCH 26, 2023 - 5th SUNDAY IN LENT
CALLED TO RESURRECTION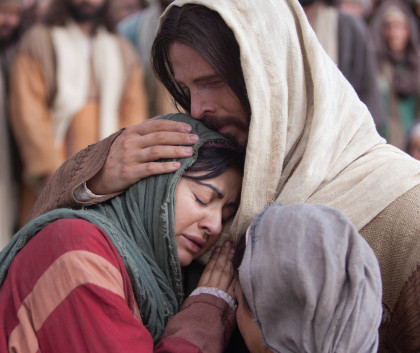 The entire season of Lent points to one central theme: Resurrection. The Easter story is not only an account of Jesus' resurrection from the dead; the story of Easter is also a living, continuing account of humanity striving to rise and live life to the full. The Easter message is not only about the Risen Lord, but also about humanity, whom God has saved all throughout salvation history.
Resurrection is a core element of our Christian faith and it is one defined by some very definite commitments. A continuous, daily shift of mind and heart is required, and it is this which makes the Easter story a daily story..